The Palace Resort-- Oceanfront Myrtle Beach Condos by Elliott Beach Rentals
There's no doubt that Myrtle Beach vacation goers love ocean front resorts that boast fabulous amenities to make their vacation memorable. At the Palace Resort, all of these things can be found and more. With stunning ocean view balconies and fantastic water features to provide hours of fun in the sun, The Palace resort provides all that you need and want for the best Myrtle Beach vacation imaginable.
The condominiums in this ocean front Myrtle Beach resort are fully furnished with everything that reminds you of home. The kitchen with full-sized appliances is perfect for any meal of the day, whether it's a snack for the beach or a full family dinner each night. The private balcony that looks over the ocean is perfect for early morning coffee or an evening cocktail. You'll love feeling the beachy breeze from your perch over Myrtle Beach. Each day, head right outside to the amazing pool deck, which features an outdoor pool and hot tub. There's also an indoor hot tub for when the sun becomes too much. Of course, the beach is right in your backyard, so don't hesitate to dig your toes in the sand and stay awhile.
The location of the Palace Resort is perfect for those who love to be out and about. The Myrtle Beach area has everything you're looking for on your vacation. Want to play golf? There are over 100 golf courses in the area. Want to shop til you drop? Visit the Tanger Outlets or Market Common. Love live shows? Make plans to go to the Alabama Theatre or Carolina Opry. Love to be active and adventurous? Water sports are a popular attraction for vacationers. This and more can be found in Myrtle Beach, so book your stay at the Palace Resort today.
Property Location
Location: Oceanfront
Area: Myrtle Beach
1605 South Ocean Blvd
877-868-2750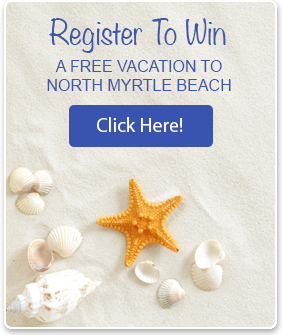 Disclaimer
Myrtle Beach Vacation Rentals is not affiliated with onsite management or the HOA of this complex.